29th February 2020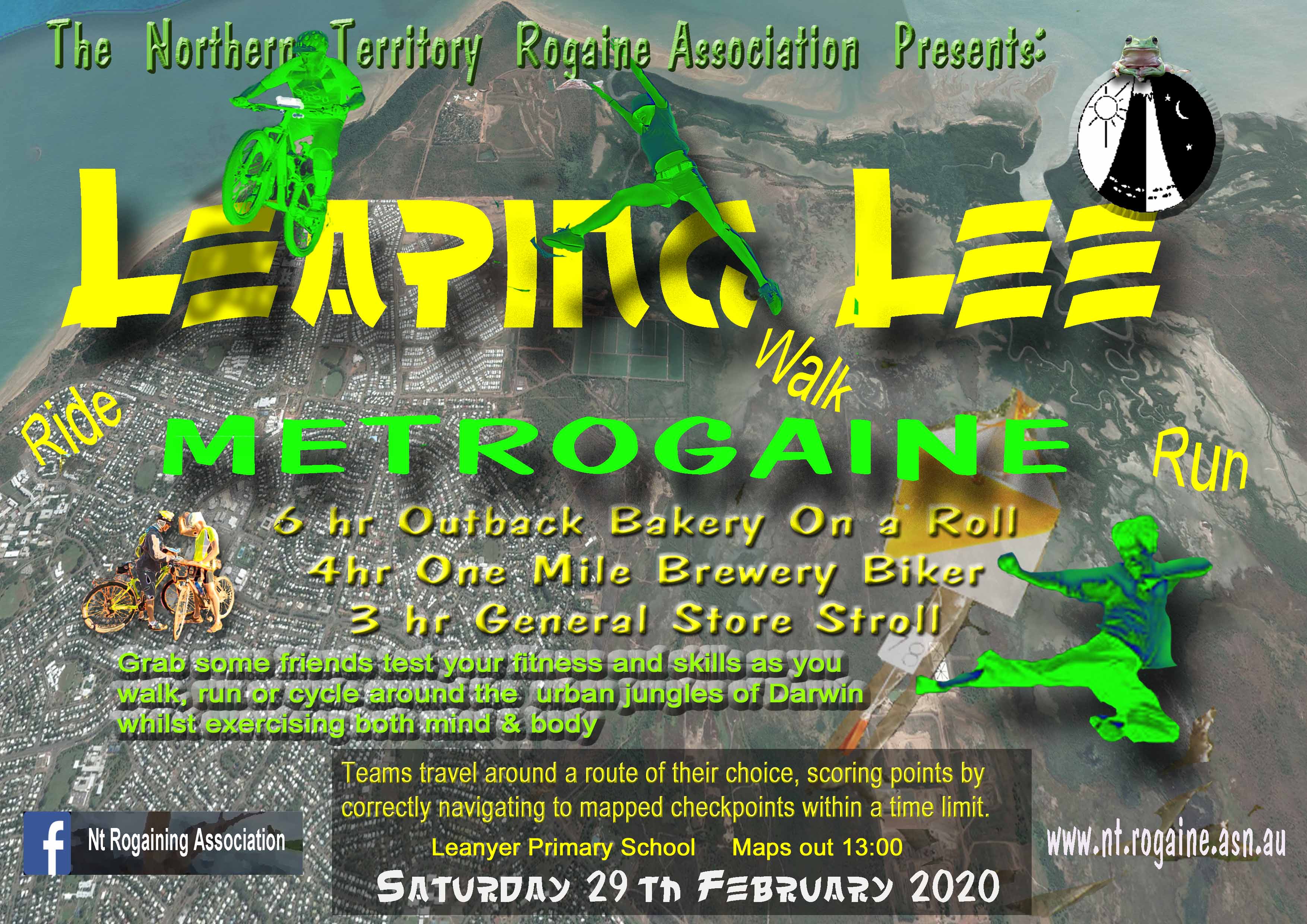 2020 is a leap year, so to maximise the opportunity of the extra day we have put a Metrogaine on that day. So pencil it in your dairy and come along to the Northern Territory Rogaine Associations first event for the New Year.
Starting from Leanyer, the Metrogaine event will cover the bush and urban environments from Lee Point all the way to McMillians Road, out through Casuarina Foreshore and across to Holmes Jungle. There will be hanging controls as well as the multiple choice selections in the multitude of green spaces that our urban jungle provides. You can do it on foot, or do it on a bike, MTB is best as it will cover as many of the MTB tracks available in the areas mapped.
There will be three events:
Outback Bakery Roll - 6 hour;
One Mile Brewery Biker - 4 Hour;
General Store Stroll - 3 Hour
Metrogaines are sporting events based around the urban environment, in line with the guiding principle of Rogaining. Teamwork, strategic planning and map reading are features of the sport. Entry includes BBQ Dinner. Teams of 2-5 people choose which checkpoints to visit within a time limit with the intent of maximizing their score. Call it a fun run, walk or ride, as you and your team move through the course using the map provided as determined by your team's strategy whilst exercising both mind and body.