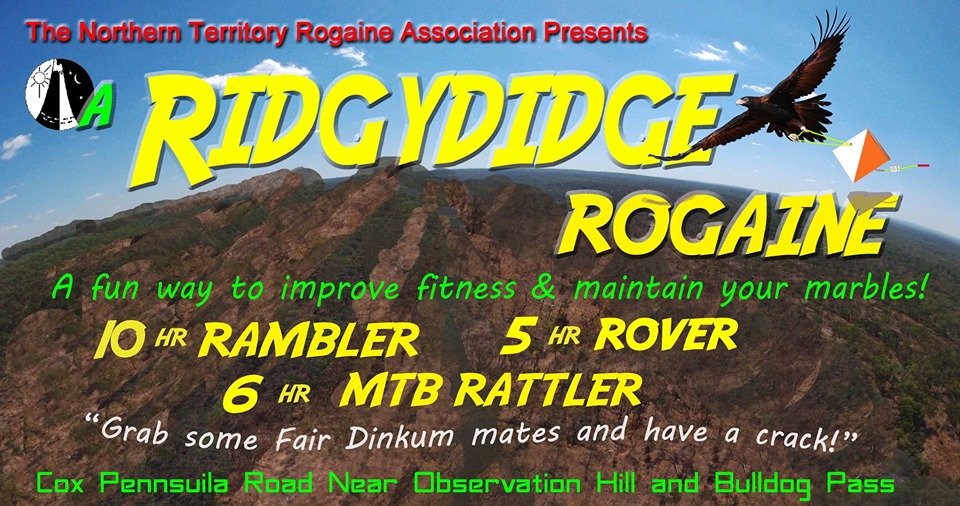 Saturday, 14 September 2019
Event will be located by an easy 1 hour drive from Darwin. Hash House will be accessible by 2wd.
Setting and Vetting is well under way, having reviewed the course we have elected to make the mountain bike event a bit longer to give MTB entrants a chance to explore the mapped area.
Maps out at 11:00am.
For the 10Hr Rambler or a 5Hr rover with a 13:00 start time, finish no later than 23:00 hrs.
If the deadly treadly is your favourite then with a 13:30 start time for 6 hour MTB Rattler, finish no later than 19:30 hrs
Entry forms attached. Entry fee includes evening meal, event maps and free camping.